Restorative Dentistry – West Hartford, CT, Avon CT
Repairing Your Smile & Boosting Your Confidence
Living with damaged or decayed teeth can leave you feeling embarrassed and frustrated. Eating certain foods may become difficult, and the loss of self-esteem might cause you to skip out on fun social gatherings. At Blue Back Dental, we can deliver high-quality restorations in all shapes and sizes. By customizing your treatment, we will not only repair your smile but also boost your confidence. Call us to find out how we can help you take the next step toward a better smile with restorative dentistry in West Hartford and Avon.
Why Choose Blue Back Dental for Restorative Dentistry?
Same-Day Restorations for Faster Results
High-Quality, Natural-Looking Materials
Practice with Great 20+ Year Reputation
Dental Crowns
Using EMAX or Zirconia all-porcelain dental crowns, our team can ensure your new dental crown is both strong and looks completely natural. These customized dental restorations, commonly referred to as caps, are placed over the visible portions of decayed or damaged teeth. Their durability makes them a reliable form of treatment if you need help protecting one or more vulnerable structures. With proper care, they can last 10-15 years.
Tooth-Colored Fillings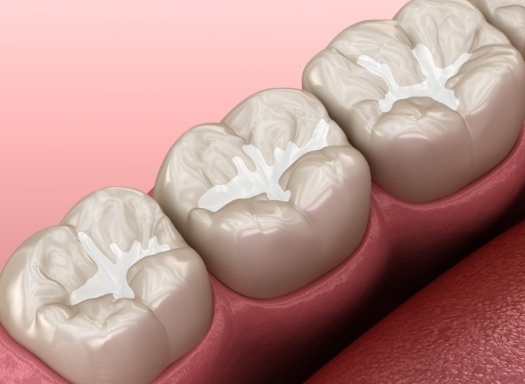 When a cavity forms, treatment must be administered sooner rather than later. The reason is that decay can spread, resulting in further damage to the tooth structure that requires more invasive treatment. To avoid the need for a dental crown, our team can apply a tooth-colored filling using composite resin that is color-matched to your enamel. Not only does this create a well-protected tooth, but it also blends in to ensure a seamless smile.
CEREC Same-Day Dental Crowns
Traditional dental crowns require at least two appointments and several weeks of waiting to complete. However, with CEREC same-day dental crowns, we can produce a permanent fixture during one appointment. Using specialized software and technology, our in-house milling unit can fabricate a new crown while you wait. When finished, our dentists will bond it over your recently cleaned and prepped tooth, giving you the stability, function, and appearance you deserve.
Full Mouth Reconstruction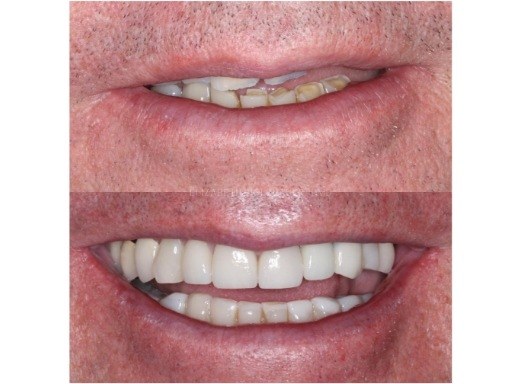 By combining multiple procedures into one treatment plan, we can address several ongoing dental issues at once so that your new smile is within reach. With advanced technologies, imaging, and techniques, we can deliver beautiful, lasting results as well as improved functionality for better eating, speaking, and smiling.